Database Solutions
The database is like the central nervous system for your website, application, or software. If it's not properly built and maintained, your program can't function as well as it should. Our expert Web development team provides custom database solutions to help keep your database in top form.
Database Architecture: If You Build It, They Will Come
With expertise in MySQL, MsSQL, and other SQL servers, Superior Web Solutions can design a custom database solution for your company.Much like the framework of a house, a database provides the structure for a website or application's operation.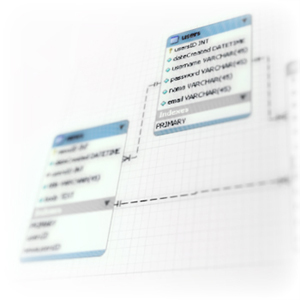 You want to make sure that that structure includes everything you need in a logical, functional configuration.
The best way to ensure you get exactly the house you want is to custom build it, and the same goes for a database. Custom database architecture provides a more functional, more responsive product, both for site administrators and for users. Better function means greater efficiency for your staff, and greater responsiveness means better conversion by users — both of which means a stronger bottom line.
If your company's online operations are anything more than a simple brochure-style website, you'll need more than just an out-of-the-box, cookie-cutter database. Let the experts at Superior Web Solutions customize a database architecture that will grow with your company and help your company grow.
Database Optimization: Out with the Old, In with the New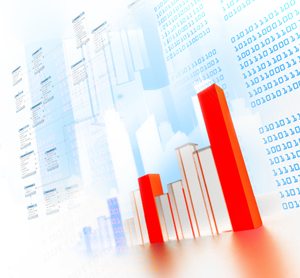 Your database is only as good as the information in it — and your ability to access that information. Not only do you have to maintain the data in your database, but you also need to optimize the database's ability to process that data.
At Superior Web Solutions, our expertise in SQL servers, including MySQL and MsSQL, allows us to go beyond the basics and truly optimize your database to keep pace with your business. Guided by the principles of good database architecture, we use a variety of techniques such as indexing and statistical analysis to improve query performance. That means you get results from your database faster, and those results are more accurate and more relevant to your search criteria. In other words, it's easier to get exactly what you need, exactly when you need it.
Your clients or customers expect the best from your company, so your company should expect the best from its tools. That includes a fully optimized database that offers quick access to accurate, relevant information. Let the experts at Superior Web Solutions fine-tune your database to give you more so that you can give more to your clients or customers.
Database Synchronization: All for One and One for All
Your database is only as good as the information in it, so it's important that that information is as complete and as current as possible. If you have more than one database, or more than one person uses your database, or your database exists in more than one location (such as on a main server and a backup server), then you may have a problem with version control. And that means you may not be working with the best information.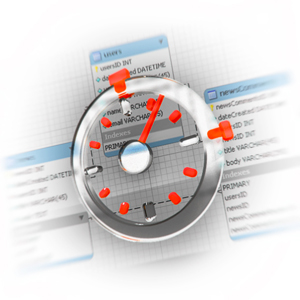 Database synchronization solutions help ensure that you always have the most complete, most accurate, most up-to-date information at your fingertips. The database experts at SWS offer an array of solutions for synchronizing information from different databases, across different users, or between different locations.
The development team at Superior Web Solutions is fluent in MySQL, MsSQL, and other SQL servers, and can devise a database synchronization solution customized to your business needs. Contact us today.