Windows 7: Remove Skype Icon From Taskbar
Posted On: March 16, 2011
Remove Skype Icon From Taskbar
1. Open Skype
2. Tools->Options -> Advbanced
3. Uncheck "Keep Skype in the taskbar while I'm signed in "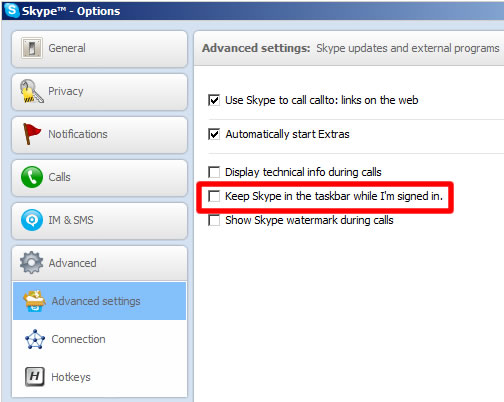 Always keep Skype Icon in Notifications area
1. Click on arrow up in notifications area
2. Click on customize
3. In "Behaviours" drop down next to Skype icon select "Show icon and notifications"
4. Click on "Save"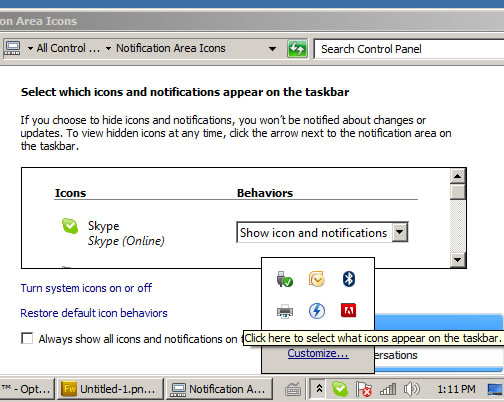 Associated tags:
Microsoft
,
Skype
,
Remove
,
Task Bar
,
Windows 7
Comments:
Pricing
wrote on
January 29, 2012 at 08:02
Hello There. I discovered your weblog using msn. That is an extremely neatly written article. I`ll make sure to bookmark it and return to read more of your helpful info. Thank you for the post. I`ll certainly return.
Joshua
wrote on
May 10, 2012 at 11:36
Thank you! It saved my life!
Ante
wrote on
November 29, 2012 at 18:21
Thanks. It was really annoying sitting there ..
Add Comment: