How to setup Microsoft Outlook
Posted On: November 24, 2010
1. Launch Microsoft Outlook.
2. If you do not yet have an account created, this window will show up automatically: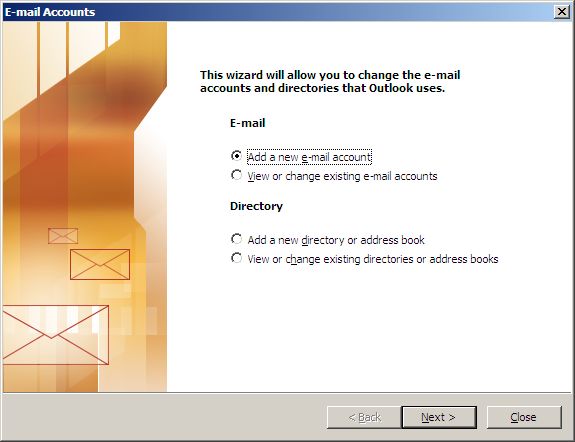 Select "Add a new e-mail account" and click "Next". Note: if you already have an account set-up, you have to click "Tools" -> "E-Mail Accounts.." in main Outlook window. Then in new window select an account you want to fix and click "Change". Then proceed to Step 4 of this tutorial.
3. On the next page, select "POP3" and click "Next":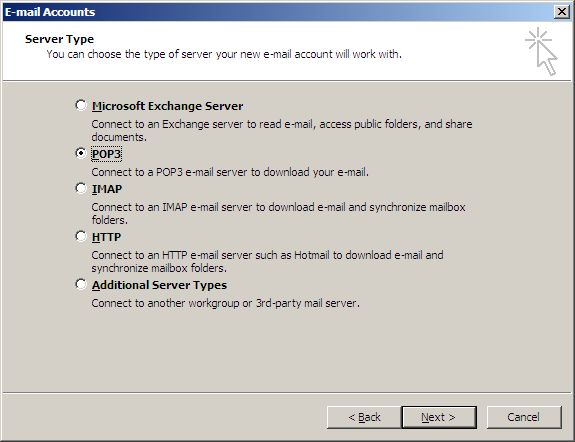 4. The main email settings window will open. Fill it up with your information: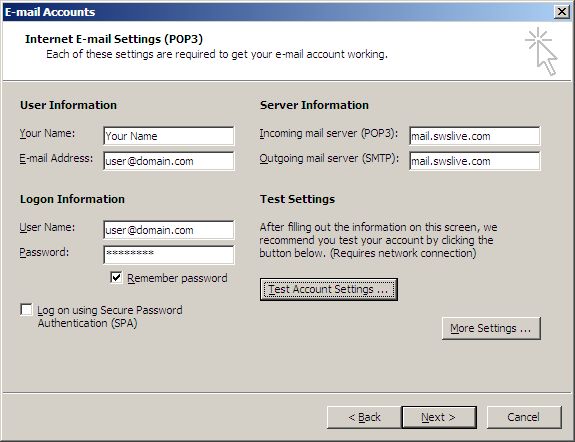 5. Then click on "More Settings ..." button, new window is going to open. There click on "Outgoing Server" on the top and make sure you have exactly what is on the screenshot: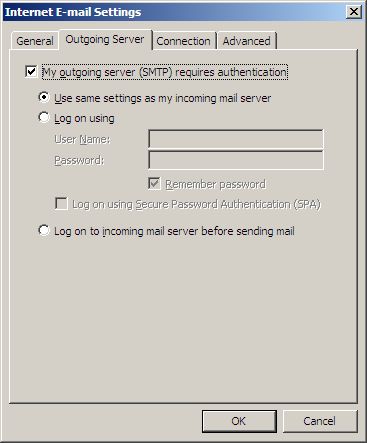 6. Then click on "Advanced" in the same window. Make sure that you have port 995 selected for your POP3 server and port 465 for your SMTP server. Also, make sure you have checkmarks selected on both pop3 and smtp options:
7. Click "OK" and then "Test Account Settings ..."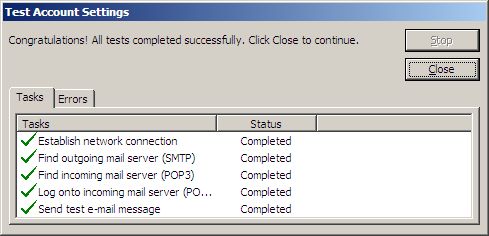 8. Everything is ok, save the changes. You are now able to send and receive emails through secure SSL connection.
Comments:
Margaretta
wrote on
May 31, 2011 at 08:59
That`s 2 clever by half and 2x2 clever 4 me. Thanks!
Add Comment: